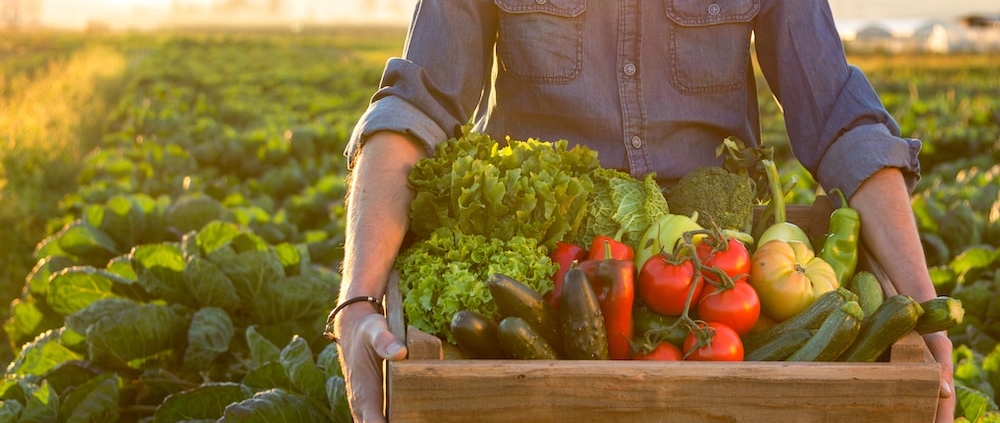 Farm to Shelf helps agricultural businesses get their crops from the farm to retailer shelves nationwide throughout the year. However, with the sparkle of a new year approaching, we'd like to try something fresh in 2022. So, we're challenging consumers to be more deliberate about choosing farm-fresh produce when visiting the store.
Let us explain…
Each week, it's the same deal: You go to the grocery store, pick out the same few produce items, and bring them home to cook the same few meals. Once you're home, you find most of the fruits and veggies have already halfway expired. That's probably because your produce is not in season.
Obviously, there's a demand for fresh fruits and vegetables year-round, but we all know that's not how produce grows. So, what happens when the bananas and broccoli that you've planned for your meals aren't accessible? It's simple.
Companies export produce around the world to meet demands. That means, in the time since a crop is harvested, the items are packaged, transported, and unpackaged before they even make it to the store shelf. This process could take weeks, months or even a whole year before the products are brought home. Imagine that! The 'fresh' tomatoes you selected from the grocery store could have been off the vine for an entire year!
As you start placing bets on your New Year's resolutions, Farm to Shelf challenges you to eat seasonally in 2022. As a result, we guarantee you'll experience fresher, more flavorful, and nutritious food that might even last longer once you bring it home.
View this post on Instagram
Follow us on Instagram—@FarmToShelf_—for monthly updates on the fruits and vegetables that are in season here in Central California, or visit SeasonalFoodGuide.org to find out what produce are in season where you live!
https://farmtoshelf.us/wp-content/uploads/2022/01/FarmToShelf-Blog-Tn.jpg
667
1000
jpmktg
http://farmtoshelf.us/wp-content/uploads/2021/06/FarmToShelf-Logo.png
jpmktg
2022-01-08 02:54:09
2022-01-14 02:16:31
New Year, New Challenge: Eating Seasonally