Biodegradable.
Compostable.
Eco-friendly.
Organic.
These are just a few of the buzzwords used to describe sustainable agricultural practices and the items they produce. In particular, "The organic industry is one of the fastest-growing agricultural segments in the United States," according to the National Institute of Food and Agriculture. So, what's the driving force behind this wave of sustainability? Well, it starts with customers.
One of the main arguments for sustainable ag is that the world's population continues on an upward trajectory. There is an ongoing fear that the planet's capability will eventually fail to meet the needs of this increasing population. As a result, there's a growing appetite for sustainability, which many believe is the key to keeping up with the demand for food while simultaneously taking care of the environment to ensure the longevity of our natural resources. While there are many conflicting thoughts and opinions on climate change, social impact issues, and health trends, there's one thing for sure: we're entering a generation of conscious consumers.
This generation craves organic, GMO-free, environmentally friendly, and locally grown products. And it's justified. After all, we depend on food to give us life, so we should care about the quality! For this reason, farming practices have needed to adapt to drive sales toward the rising demand. As a marketing agency, we've seen these practices in motion through our work with clients, like Double D Farms Organics, Fowler Packing, PureFresh, Fruit World, and Dairy America.
We've learned that sustainability in ag means:
Water Conservation
Eliminating Synthetic Fertilizers
Eco-Friendly Pest Management
Utilizing Wind and Solar Energy
Maintaining Safe Working Conditions for Workers
And much more!
It can be overwhelming to keep track of innovations and their successes, but it's worth it for those working in the ag industry.
In 2019, the USDA reported organic products generated $9.93 billion in sales. California alone contributed to 36% of all certified organic sales worth $3.60 billion—four times any other state nationwide. In response to this data from the "2019 Organics Survey," many producers announced efforts to increase production using their organic farming practices.
That's great news for the industry! However, to capitalize on the level of success we've seen across the country, we must consider one essential tool that turns sustainable products into successful sales: marketing.
The Farm to Shelf team is here to help!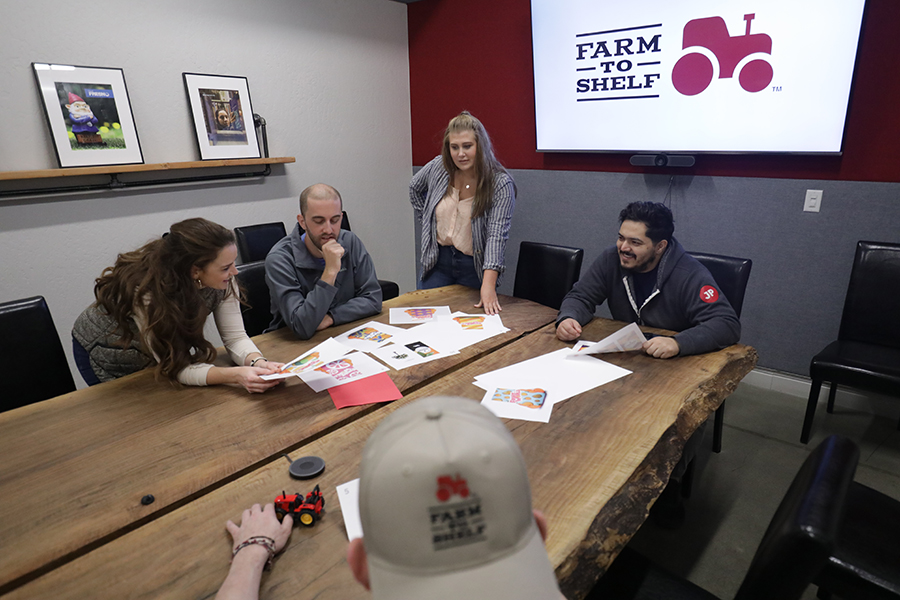 We combine our passion for marketing and ag to grow brands. Our full-service agency handles everything from logo design and photography to packaging, trade show booths, and sales sheets. It's an investment that will surely pay off as customers gravitate more and more toward sustainable practices and fresh products that need a home on our grocery store shelves.
To learn more about our work, click here.
Are you interested in working with us? Reach out to our team here!
https://farmtoshelf.us/wp-content/uploads/2022/05/eathday-hero-scaled.jpg
1079
2560
jpmktg
http://farmtoshelf.us/wp-content/uploads/2021/06/FarmToShelf-Logo.png
jpmktg
2022-05-10 16:19:03
2022-05-10 16:21:02
Sustainability Starts with Customers